UPDATE: March 22, 2022
Online users cast their ballots to decide on their picks of the most brilliant minds of modern marketing and voted NotifyAI as Best SaaS Platform of the year.
We did it! Thanks to everyone who voted. Our team's hard work and dedication over the last year are what really made this possible. Taking home this award means that our focus on advancing our technology, targeting capabilities, reporting features, and access to worldwide advertisements has paid off in success.
Catch us celebrating this win in Tel-Aviv, Denver, Austin, Amsterdam, and Dubai … until next year's awards!
Read more from AGS Awards here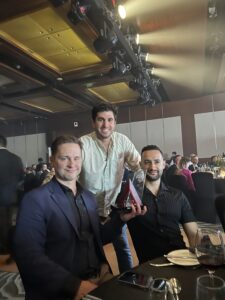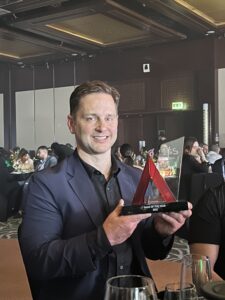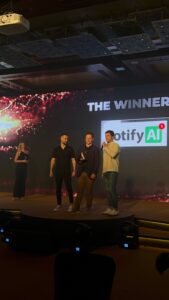 —
March 15, 2022
We're going for the win at Affiliate Grand Slam 2022, this time for SAAS Platform of the Year! We are so honored to be nominated for the second year in a row at AGS amongst an outstanding lineup of companies attending. We're headed back to Dubai March 20-23 in effort to take home the trophy, but need YOUR VOTES to make sure we do!
Share & VOTE for us here
http://affiliategrandslam.com/dubai/awards/vote/